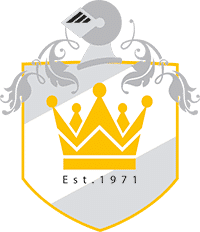 Welcome to Crownsway Insurance
Brokers & Underwriters
Crownsway Insurance Brokers Limited
Crownsway Insurance Brokers Limited are independent insurance brokers and underwriters, providing standard and non- standard insurances.
As both a broker and underwriter of insurance, we offer over 47 years of experience and expertise to support the needs of our diverse clients.
We understand each risk is unique and that is why we tailor our insurance to meet your needs whilst giving you clear and accurate information for your protection.
However, no matter what insurance requirements you have, you can be rest assured that with Crownsway you will also have all the support you need from our customer service team.
Business Insurance
Business Insurance is very important to have especially if you own your business. Business insurance coverage protects businesses from losses due to events that may occur during the normal course of business like Flooding and Theft. Cover will be tailored to your individual business requirements to ensure that there are no gaps in cover.
Cyber Insurance
As businesses become more reliant on technology and hold more data, they are increasingly becoming the target of cyber criminals. If your business is targeted by cyber criminals or there was a data breach, it would take substantial resources in terms of money and time to redress the issues as well as severe disruption to your business.
Crownsway has a long tradition in providing insurance for religious organisations. Therefore, coupled with our range of schemes, and our own underwriting capability, we are confident that we can provide insurance solutions that will meet your needs. Our client base is very diverse, extending our knowledge of all religious organisations.
Whether your building is a church, abbey, cathedral, mosque, gurdwara, mandir, synagogue, temple, religious school or community centre, building insurance can help provide protection against sudden and unforeseen losses such as fires, floods or storms.
We are also dedicated to providing the level of support that you require and have a customer services team on hand when help is needed.
Community Centre Insurance
Religious School Insurance
I found in the past that it's only when you need to make a claim that you discover where other insurers cut costs and corners. I was very satisfied with how Crownsway dealt with me, both when finding suitable insurance for my commercial property.

I spoke to Mr Duggal for my insurance. He gave me an ease of mind for my residential landlord policy. Excellent service and communication. Good people to company to deal with

I have my Home and Residential insured with Crownsway and I am very happy with Crownsway.