We work with a wide range of partners who support us in delivering an outstanding service to our clients. Our collaborative approach ensure we can offer high quality services, products and standards.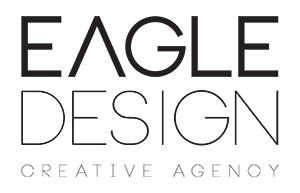 Eagle Design Ltd like to be different when it comes to being a Full Service Creative Agency. We take the time to engage with each individual client, to provide strategic and delivery advice  on all aspects of your visual marketing requirements from graphic design to video coverage or impressive POS material.
With over 16 years creative marketing experience our extensive in-house capability guarantees that each project is handled with professionalism and the required attention to detail ensuring that your brand's image is kept current and stands out from your competition within today's modern ever changing business world.
0800 170 7955 | www.eagledesign.net
Communication is key – you only have one chance to make a first impression.
From getting the right headshots of your staff, to building a brand of the business, to telling the story of your event, it's so important to get the narrative and visuals right.
Emotive Eye is a company that understands the power of communication, and is the perfect creative partner to help bring your brand communication to life.
Whether you're looking for creative headshots of your team, a vibrant and exciting video to showcase your business and current offers on your website or social media, or need to capture your event to share and build connections over the coming months, speak to the team headed by Stuart James, or book a discovery call with Stuart today: Book A Discovery Call
0800 474 7384 | www.emotiveeye.co.uk

Wedding photography should be full of life. It should capture the story of the day, all the little moments, all the characters, all the raw emotion – truly sealing the memories and feelings of the day into the fabric of the story.
Stuart James is a documentary photographer, there to capture the day in a beautiful narrative, adding in the traditional photographs loved by families, and a few "wow" moments in the portraits, but focussing primarily on the natural story.
With over 20 years in the industry, Stuart understands different cultures, traditions and backgrounds, ensuring to naturally tell the story of the wedding whilst grabbing every last detail.
0800 331 7741 |  www.stuartjamesphoto.co.uk.